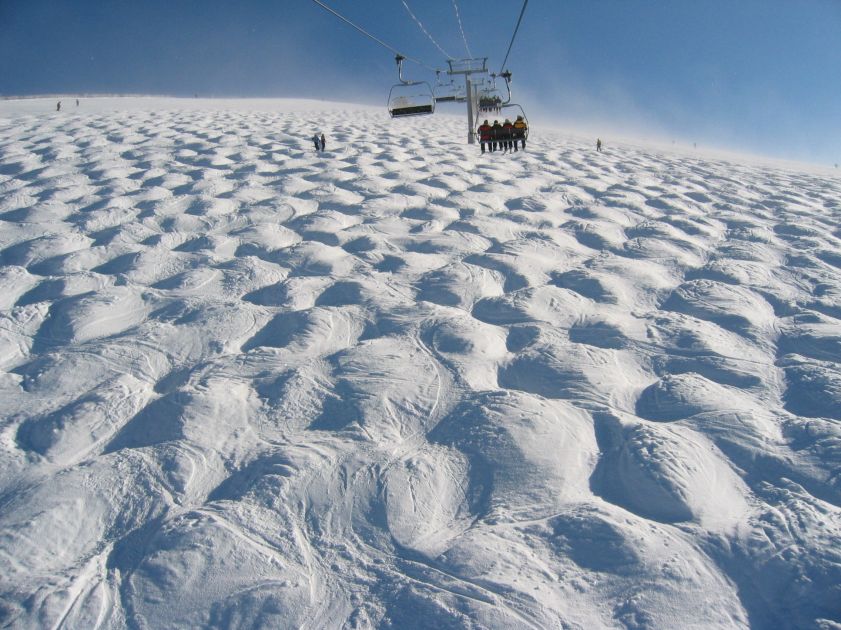 Many years ago I was an avid downhill skier. Nothing took my mind off the pressures of practice like a sun-filled cobalt blue morning sky and a virgin white blanket of new fallen snow to carve my way through. Moguls – those mini-mountains of snow that form on some runs – never failed to induce fear in me. Perched at the top of a triple-diamond mogul run my mind swung between terror and anticipation and I learned over time that the only way to avoid a spill was to let go of the fear and with it the stiffness and the tension in my body. I learned not to focus on each individual mogul but rather to accept the contours of the run as a whole and simply believe all would be well. Mostly it was.
Mogul skiing came back to mind late in a recent mediation watching what was easily the most extreme anger I'd observed in 23 years of sitting at the head of the table – I mean this gentleman was white hot.
First some background and I remind readers that my Mediation Agreement contains an exception to confidentiality, "for research or educational purposes on an anonymous basis" that I rely on in telling this story.
It's not necessary to get into too much detail. This was essentially a business dispute that had been in the Courts for about a decade. Both sides were sophisticated business people with top notch legal counsel and they had been to the alter of settlement on a number of previous occasions only to watch it slip away. The problem had always been that before the defendant, (D), could reach a firm settlement with the plaintiff, (P) in this case, it had to also reach a firm deal with a third party, (T). But D couldn't, or wasn't prepared to reach that firm deal with T unless D had or knew it could do a firm deal with P. If Catch-22 is coming to mind you get the picture.
At the mediation we proceeded straight to caucus and P told me in no uncertain terms that the first order of business had to be to confirm that D was there to reach a firm and final deal that day. Otherwise P was not interested in negotiating; they'd been burned too many times before. I then met with D and put this to them. D's counsel told me, "the deal will be done" and "there will be no obstacle". I reported this back to P who accepted it with some skepticism but, wanting to believe, indicated they were prepared to proceed.  Then began the multiple rounds of bargaining on price and other issues that ultimately resulted in agreement (or, I should say, apparent agreement) at about 5 pm. This was a Friday mediation and D's counsel advised that rather than staying late and drafting it all out he would have a Settlement Agreement produced for Monday morning. I urged that at least a bullet-point Terms Sheet should be reduced to writing and I caucused with the lawyers to draw that up.
At some point during that discussion P's lawyer said, "Hold it. The agreement we've reached today isn't conditional on you signing a deal with T is it?" At which point D's lawyers responded, "Well, of course it is." D's lawyer proceeded to explain that the deal with T was "all lined up" and they expected to sign on the weekend.
The relaying of this information back to P's representatives brought on the white hot anger I referred to above. "We've been lied to!" wailed one of the P team members as he stormed around the caucus room, virtually beside himself.
Of course the mediator goes into full on damage control mode and urges calm, invites P to realize how far they've come this day, counsels a "wait and see what Monday brings" approach which, after about 30 minutes as the wild fire burned itself out, prevailed. I heard by the middle of the following week that all the pieces were very likely to fall into place and the deal would be done.
This mediation had lots of bumps – like a mogul run. Did D's counsel commit an ethical breach in leading me and P to believe a firm deal would be done this day (in this regard I refer the reader to John Cooley's go-to article, "Defining The Ethical Limits Of Acceptable Deception In Mediation")? Did I fall short in not pressing for details on that issue, knowing its importance to P? Did I strike the right balance between empathy and "get over it" as I responded to P's anger?
It seems that in this case we've all arrived at the bottom of the hill upright. For me, skiing the moguls is a metaphor that helps me negotiate the mountains (mini and otherwise) encountered in virtually every mediation. It doesn't always work and sometimes I'm down on my rear-end but it does provide a guide for how to think about those mountains.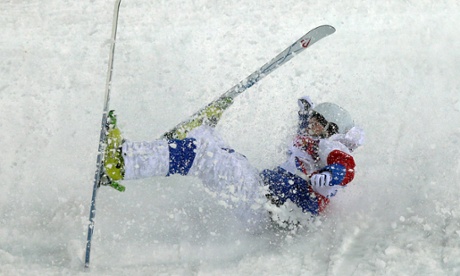 ________________________
To make sure you do not miss out on regular updates from the Kluwer Mediation Blog, please subscribe here.
Profile Navigator and Relationship Indicator
Includes 7,300+ profiles of arbitrators, expert witnesses, counsels & 13,500+ relationships to uncover potential conflicts of interest.

Learn how Kluwer Arbitration can support you.